Jake is happy, full of life golden retriever that just turned 10 in June, 2009. You couldn't even tell he was a 'senior' except that his white face gives him away. He lives with his mom (Marguerite) and dad (Jacques), and his 4.5yr old brother (Wolfie) in Wesley Chapel, FL. We adopted Jake when he was 5 yrs old, and he has been a total joy to us! We got Wolfie as a puppy, about 6 months later, and they have been best buddies, ever since.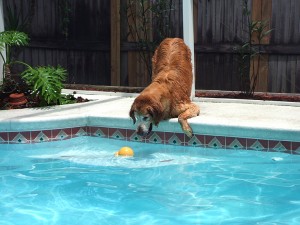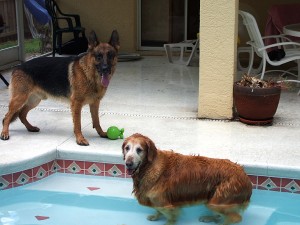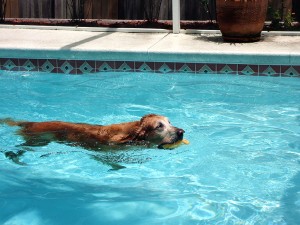 On Sunday, Aug 30th, Jake and Wolfie were enjoying their favorite thing, playing in the pool, just as they do every weekend. Little did we know… what was in store…
On Tuesday, Sept 1, 2009, all of our lives changed forever. While playing ball with Wolfie, Jake snapped his front left leg. X-rays showed a pathological fracture, and the next day he had a bone biopsy. One week later, the grim diagnosis of osteosarcoma. We were all devastated!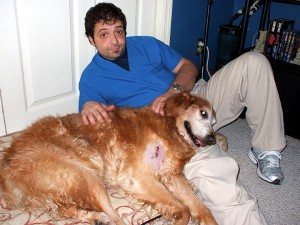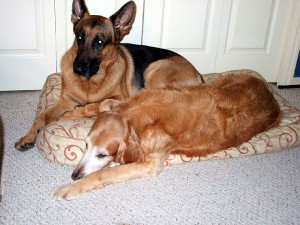 So after doing tons of research, consulting with several vets, and alot of soul-searching, we schedule Jake for amputation surgery on the 17th. Wolfie constantly stayed by Jake's side while we all waited.
 Yesterday (Sept 17) he had his leg amputated. The story continues…