Can't believe we've had Nala for 5 months already… She will be 7 months old later this month.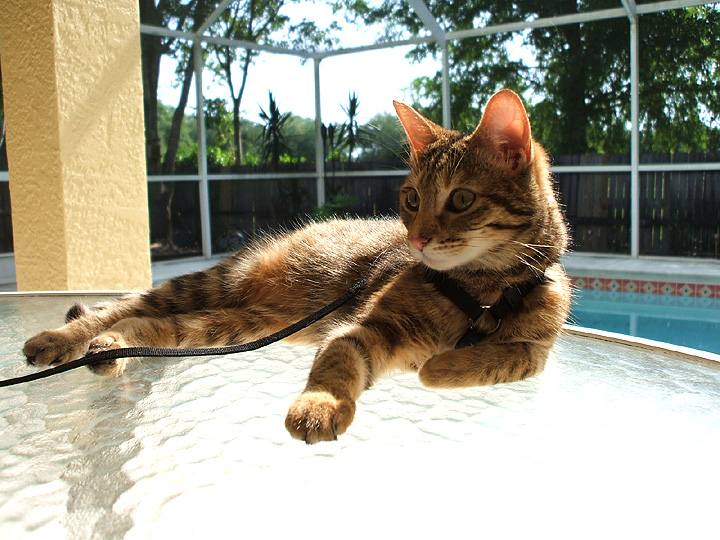 Wolfie is enjoying having his new little sister around… Keeps him from getting too sad when he thinks about Jake.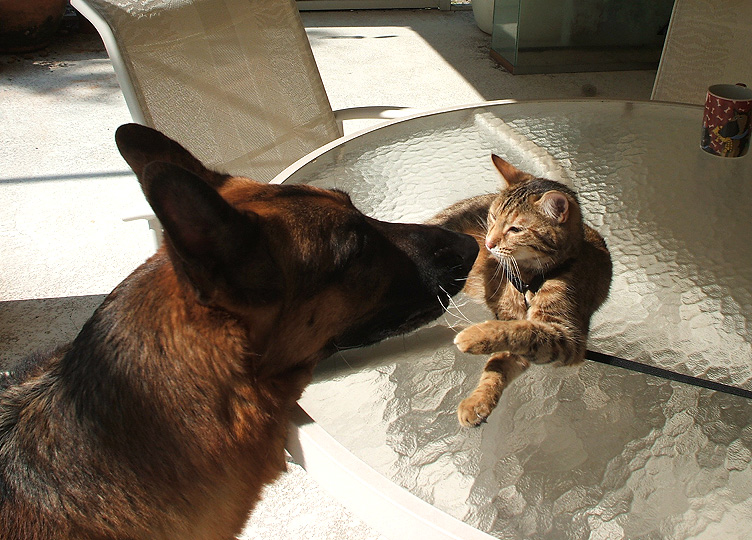 Nala likes to watch Wolfie as he runs around the pool…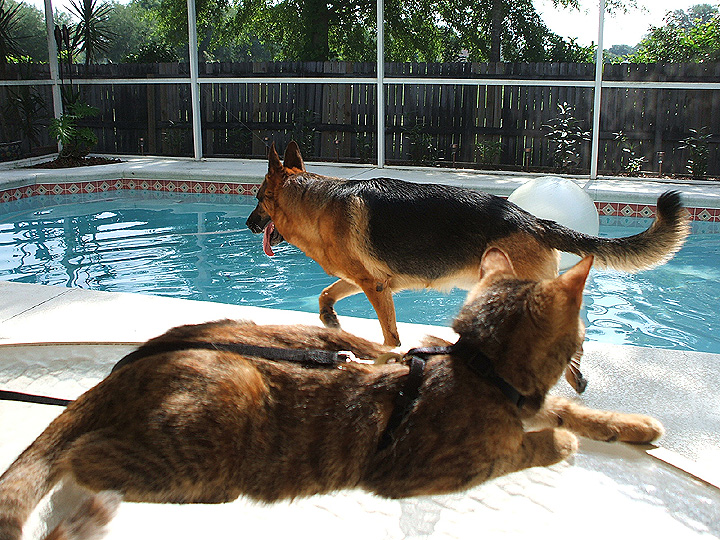 Whenever Wolfie gets a chance… he tries to eat her head… but she doesn't seem to mind that much and her head always re-appears! 🙂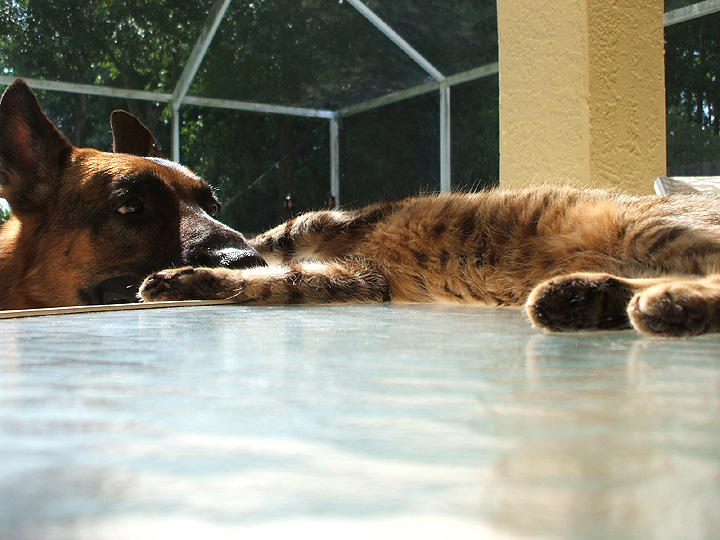 Every day they play… Nala is so brave cause Wolfie could probably just swallow her in two gulps… but instead he's pretty gentle with her.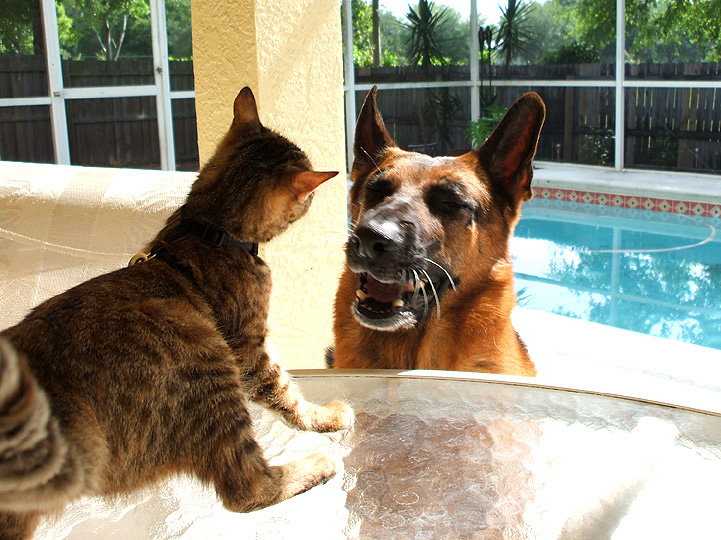 Looks like she's had enough for now…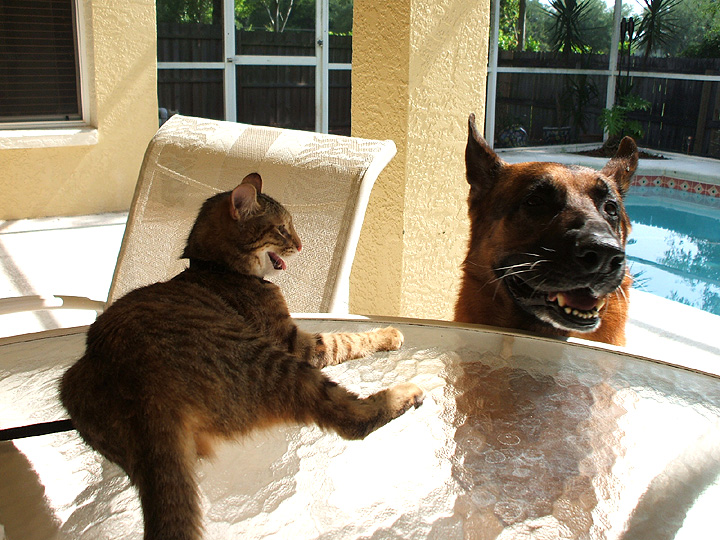 Now it's time for something tasty… Like daddy's finger! Doesn't she look possesed??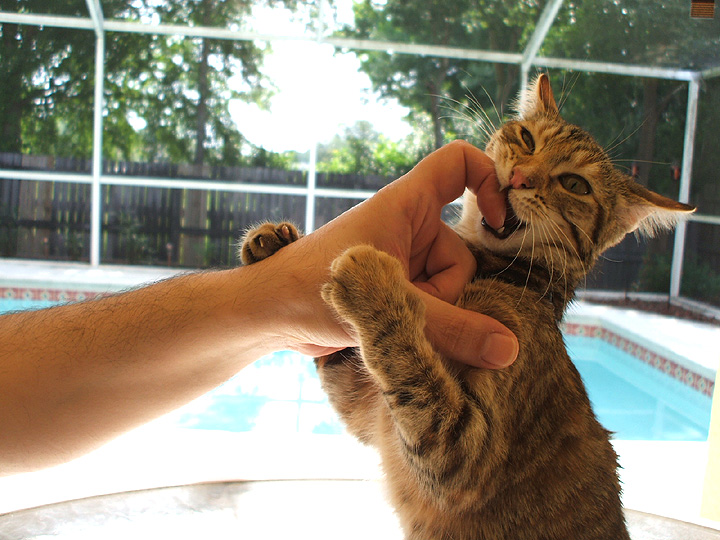 I really think that Jake would have loved Nala too! Wish he was still here with us… and our family would be complete. We miss you Jake!!