We adopted Jake when he was 5 years old. It was just a few months since our german shepherd Timber had died from a hemangiosarcoma in his heart. I wasn't sure I was ready for another dog yet, but Jake came to stay with us for a weekend, and he just melted my heart! We spoiled him so much!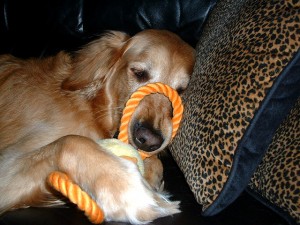 He enjoyed his first Christmas with us… and of course we had to embarress him by making him wear the antlers!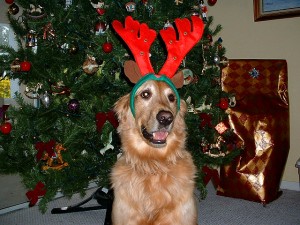 He guarded our tree against the squirrel invasion.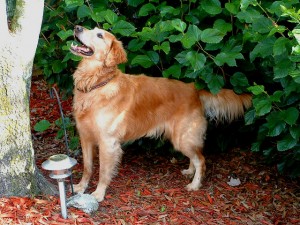 Then in February… he was no longer an only child. We brought home his new baby brother, Wolfie. Jake wasn't sure about all this… Wolfie stuck to Jake like glue… Everywhere that Jake was, you would find Wolfie.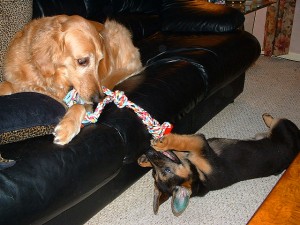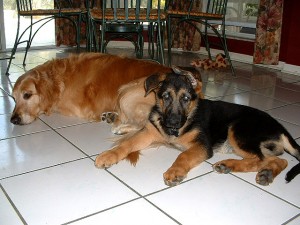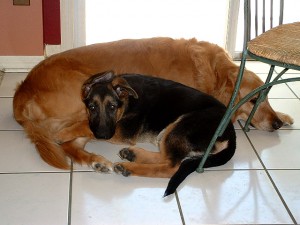 Jake couldn't even sleep on the couch by himself… Wolfie had to lie on top of him.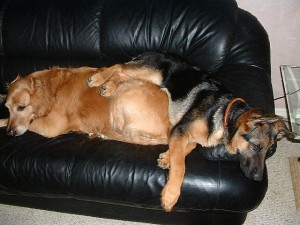 Wolfie finally wore Jake down… and they became the best of friends!