So, it's been a year and almost 4 months since we lost Jake… It's taken a while, but I think that life in our home has finally started to get back to normal. Wolfie and Nala are having a wonderful and fun life… but we miss Jake and wish that he was here to enjoy it with us.
Today I bought a doggie bed for Wolfie at Sam's Club… Guess who used it first? Nala!!!! She just plopped down on it like it was for her… Wolfie came by and decided that it looked so comfy that he wanted to lie down too… He didn't care that it was already occupied!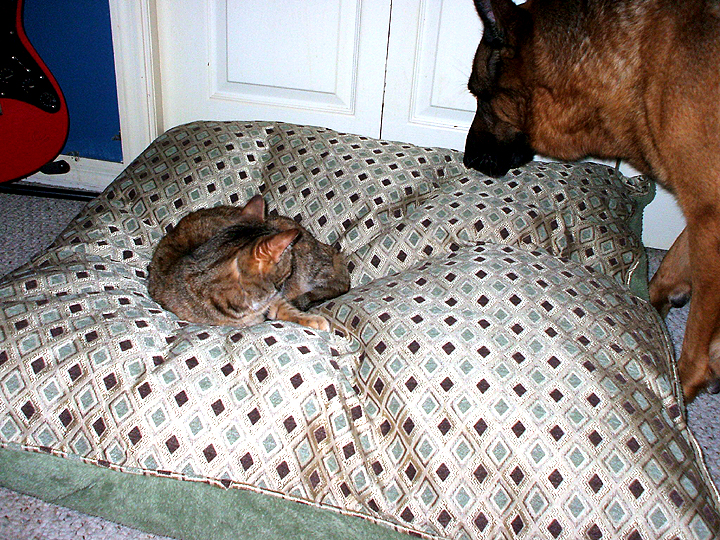 So he plopped down on the bed and made himself comfortable… But poor Nala was being squished! "Hey man… What are you doin'?? Can't you see that I'm here?"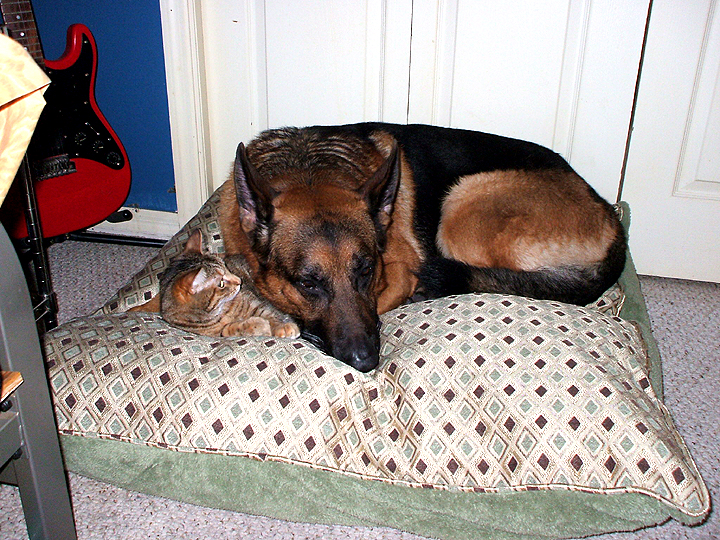 Wolfie didn't move and Nala couldn't move… so she started to chew on his head, behind his ear… Well that woke him up!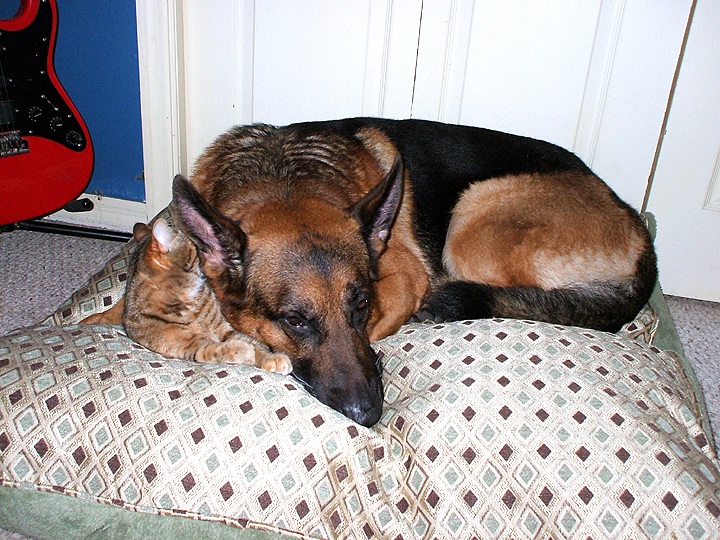 "OH… so you wanna play, huh?"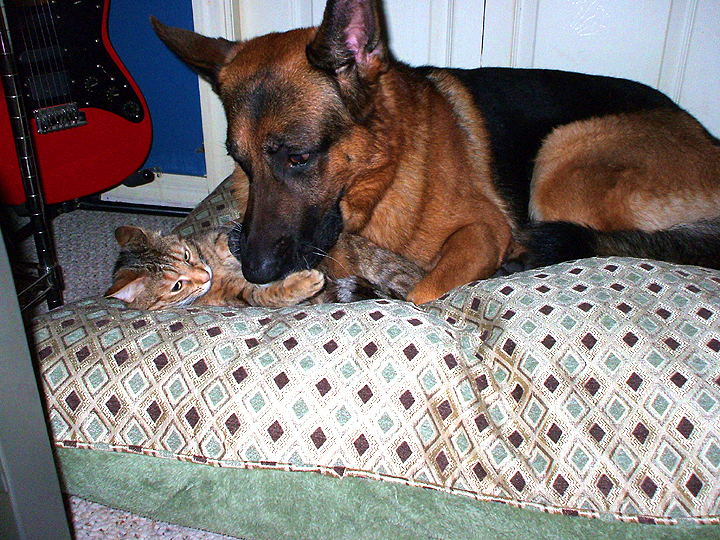 "Hey… I'm not one of your chew toys, man!!! Take it easy!!"
"Arrrhhhh! I know this bed is comfy… but I don't know how much more of this I can take!!!"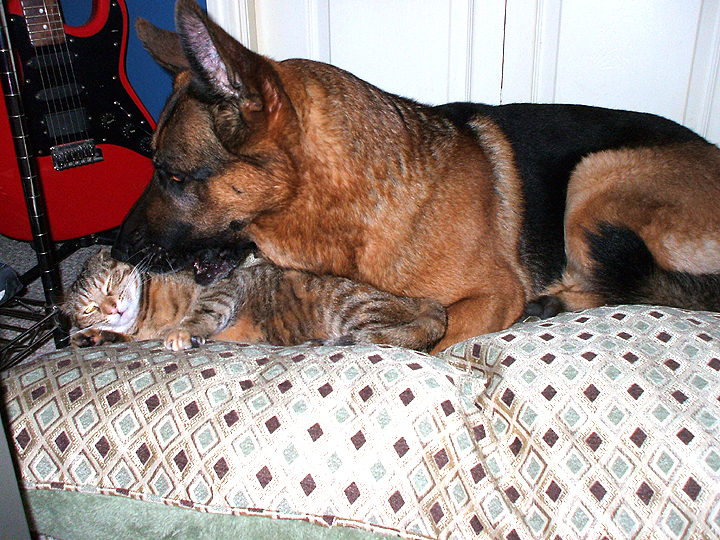 Well… After a minutes… Nala finally left the doggie bed all to Wolfie… Guess I'm going to have to buy another doggie bed… Didn't know that Nala liked it so much…