Tripawds is a user-supported community. Thank you for your support!
Got home from work today and it was still hot and sunny… Took the doggies out to do their thing… Jake decided it was a wonderful day to sunbath.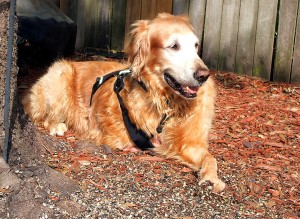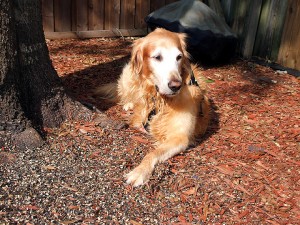 He looks so happy and relaxed… not a care in the world! Look how handsome he looks in his Ruffware harness…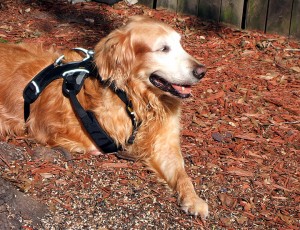 But… he's not JUST sunbathing… he's also guarding our tree from all the cute (well he doesn't think so) squirrels!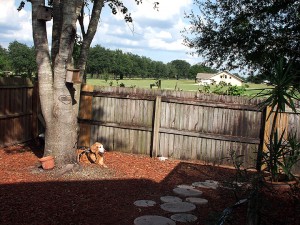 Hmmm… Sun is warm… Getting sleepy…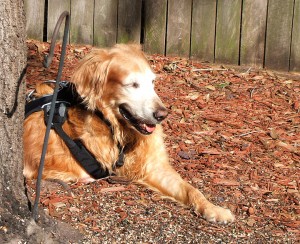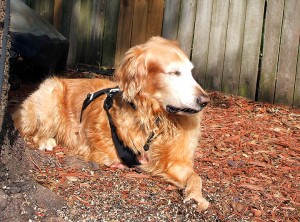 … and Wolfie is just doing what he ususally does… playing with his destroyed Jolly ball…