Tripawds is a user-supported community. Thank you for your support!
Yesterday:  It's been exactly 7 days since Jake's surgery. He was sleeping all morning, but seemed in much better spirits than the day before.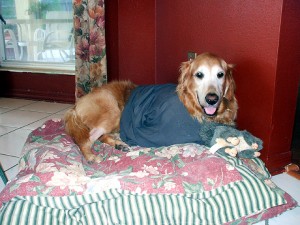 He actually got up several times and hopped around all by himself… no sling!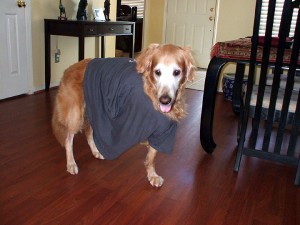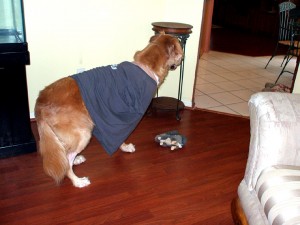 Then his Auntie Doris came over to visit and brought some yummy treats for Jake and Wolfie.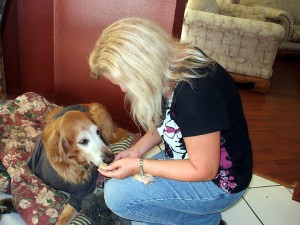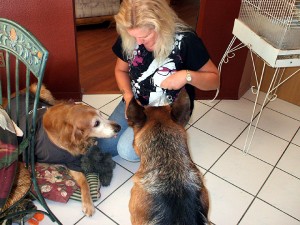 After the visit, Jake was super tired… He slept the rest of the day, with Wolfie closeby.