Tripawds is a user-supported community. Thank you for your support!
Today is exactly 1 month since Jake had his amputation surgery. He is doing pretty well, although he still seems to tire easily.
We went swimming today… trying out Jake's new float coat… He was having a great time! It really helped him balance while he was swimming.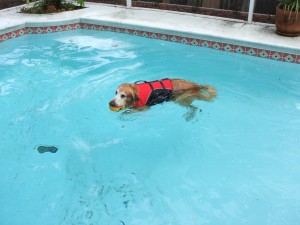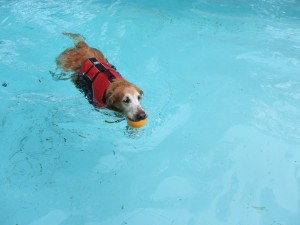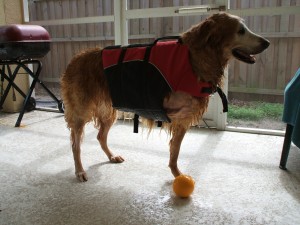 So now he's just taking a little break from swimming… and looking to see what Wolfie is doing…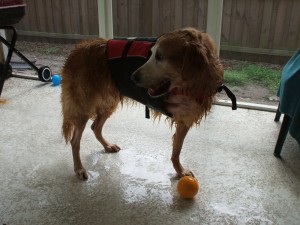 Here are a couple of videos of him swimming with his new K9 float coat!