Tripawds is a user-supported community. Thank you for your support!
Today was a chilly day in Florida… It only got up to the high 60's… and with the wind, it was a little too cold to go swimming. So instead, we spent most of the afternoon on the patio, enjoying the nice cooler temps. Jake hopped around, checking everything out, as usual…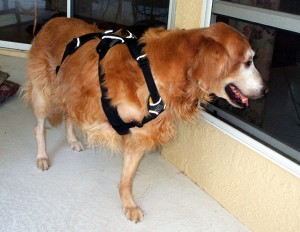 He heard our neighbors next door having a bar-b-que… so he had to investigate.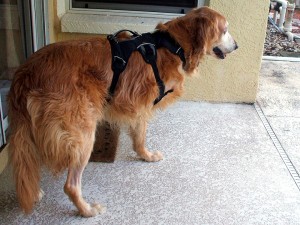 Then he got tired and decided to lay down to watch the birds and squirrels.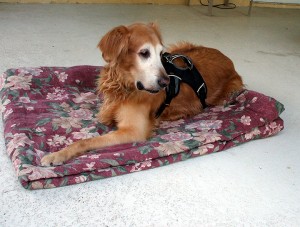 Wolfie had to patrol the pool to make sure the coast was clear… Jake watched to make sure he didn't miss anything.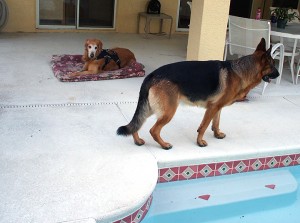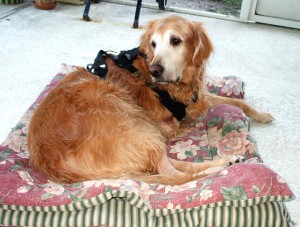 Ahhhh… nice cool fresh air… making me sleepy… Time for a little snooze.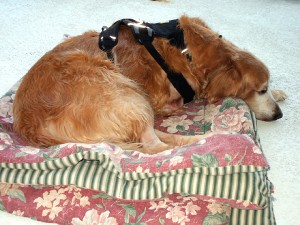 In the meantime… Wolfie has to investigate things while his dad (Jacques) does some yard work…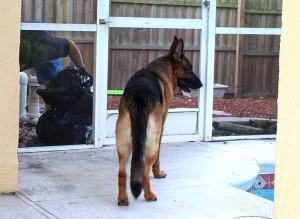 Later on it started getting colder, so we all went in the house. Jake got his favorite spot on the couch, with his new monkey toy.