I've been in bed most of the day, fighting this stupid flu bug… But I got up earlier and took Jake and Wolfie to the pool. The weather was nice but the water was already getting cold… and Jake couldn't wait to get in! We only stayed in the pool for about half an hour… then I started feeling really miserable… so we got out. Here are a few pictures and videos from today!
Wolfie loves to jump into the pool… but then Jake decided he was going to make a run for it.  I freaked out a bit… thinking he was going to hurt himself, but he just decided he had to go and pee. It's all good!
The water was cold… and I was freezing… but Jake wanted to keep swimming…
Here's his last swim… I was starting to loose my voice again… and freezing my butt off!!
Now Jake is just chillin' outside the pool. Doesn't he look handsome in his float coat?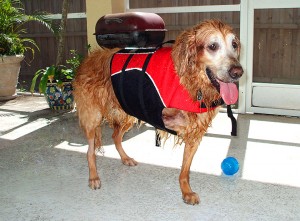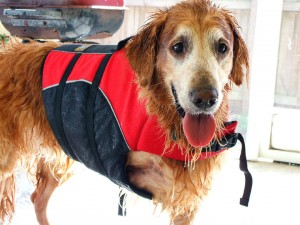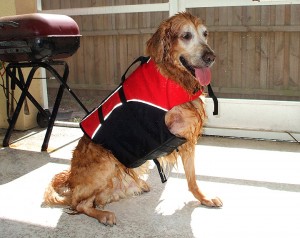 Wolfie swimming…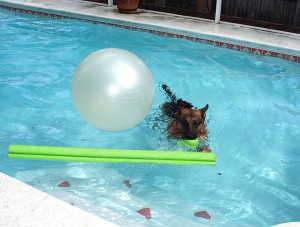 Isn't he a handsome boy?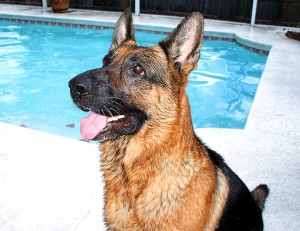 I think that Jake has finally had enough…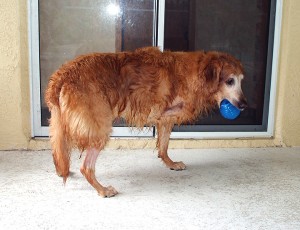 After the boys had their fun… I dried them up and took them into the house. I went to bed and slept the rest of the afternoon… Just woke up now (around 8pm).  Gonna watch some movies, then probably pass out again. I hate being sick!