Tripawds is a user-supported community. Thank you for your support!
Today was a really beautiful and sunny day here in Florida. There was a nice breeze blowing… Jake was enjoying himself just lying in the warm sun.  He still can't get up or walk on his own… We were secretly hoping that the sun might have some healing powers on his back and legs… but unfortunately, it didn't… but it did feel good.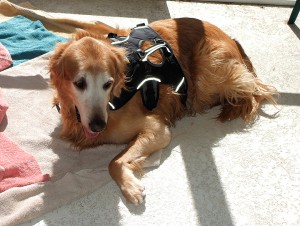 Wolfie decided to take a little break and join his older brother in the sun…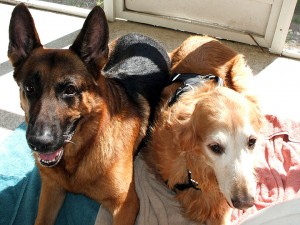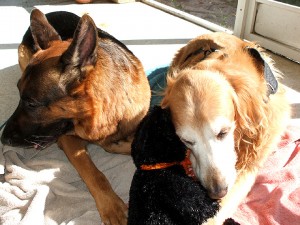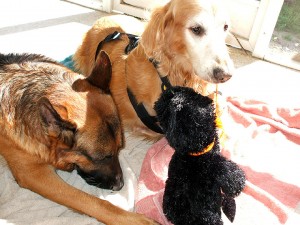 Just a little friendly arguing over the teddy bear…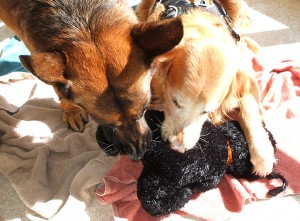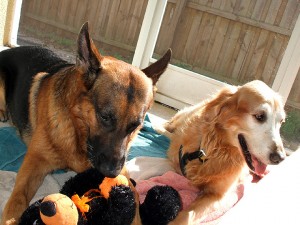 Just look at that adorable face… Isn't he a sweetheart?